Seville and flamenco, where to enjoy this art
Seville is one of the most visited destinations by citizens from all over the world. The Andalusian capital has an enormous artistic and cultural wealth, values ​​that make it attractive for thousands of people every year. But if there is something that this city presumes, it is to become the world capital of flamenco. Seville and flamenco maintain an idyll dating back to the beginnings of cante jondo.
Although an exact moment and place of the origin of flamenco has not been established, what is clear is that this art was born in Andalusia, on the banks of the Guadalquivir, hence Seville has a key role in the history and evolution of it.
All this has caused the city to keep this artistic legacy alive and for flamenco to be felt in the environment, in emblematic corners, specific spaces, festivals, flamenco events and flamenco shows.
If you plan to visit this city soon, we will tell you where to meet the elf so you can get to know the relationship between Seville and flamenco.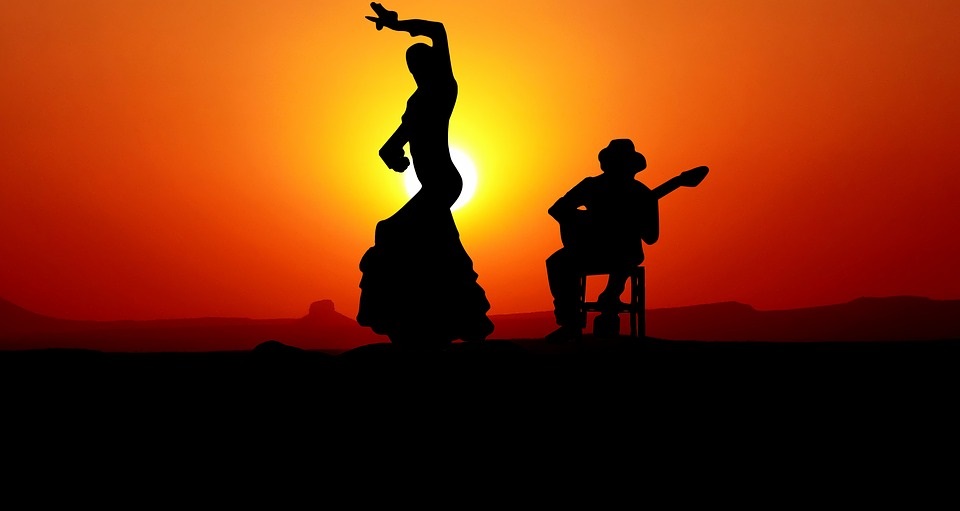 Triana, flamenco visit
The beginning of a flamenco route through Seville has to start yes or yes in Triana. This neighborhood, considered one of the cradles of flamenco, has been and still is a reference for this Andalusian art. Numerous artists have been born and grown there, who have actively contributed to the history and evolution of flamenco, to the point of creating their own style of dance and singing, such as the soleá de Triana.
In this Sevillian neighborhood, the footprint of those who were key in their contribution to flamenco continues to be alive, thanks to the commemorative plaques that dot the streets of Triana. If you take a walk around the neighborhood, you will find many of these references on the walls of some buildings.
One example is Fabié street, where Naranjito de Triana was born, Paquita Rico lived and House of Curro Fernández was there, an old corrale of mythical neighbors for the flamenco festivities that it hosted and where the last great gypsy wedding of the neighborhood was held, which was attended by guests as illustrious as the Niña de los Peines, Tomás Pavón, Pastora Imperio or Antonio Mairena, leading figures of this Andalusian art.
In addition to the plaques, the nomenclature of the streets of this Seville neighborhood also reminds flamenco dancers like Matilde Coral, with a square that bears her name. Getting lost in this neighborhood is an invitation to breathe the flamenco atmosphere of yesteryear, I live today thanks to the tablaos and dance schools that develop their activity here.
The most recommendable thing is to finish the triana walk in the Plaza del Altozano, where you will see the Flamenco Art Monument that recalls the ties of Triana with flamenco. This place is ideal to rest and also to take pictures, thanks to the prints that give the environment and enjoy the beautiful views of the river Guadalquivir.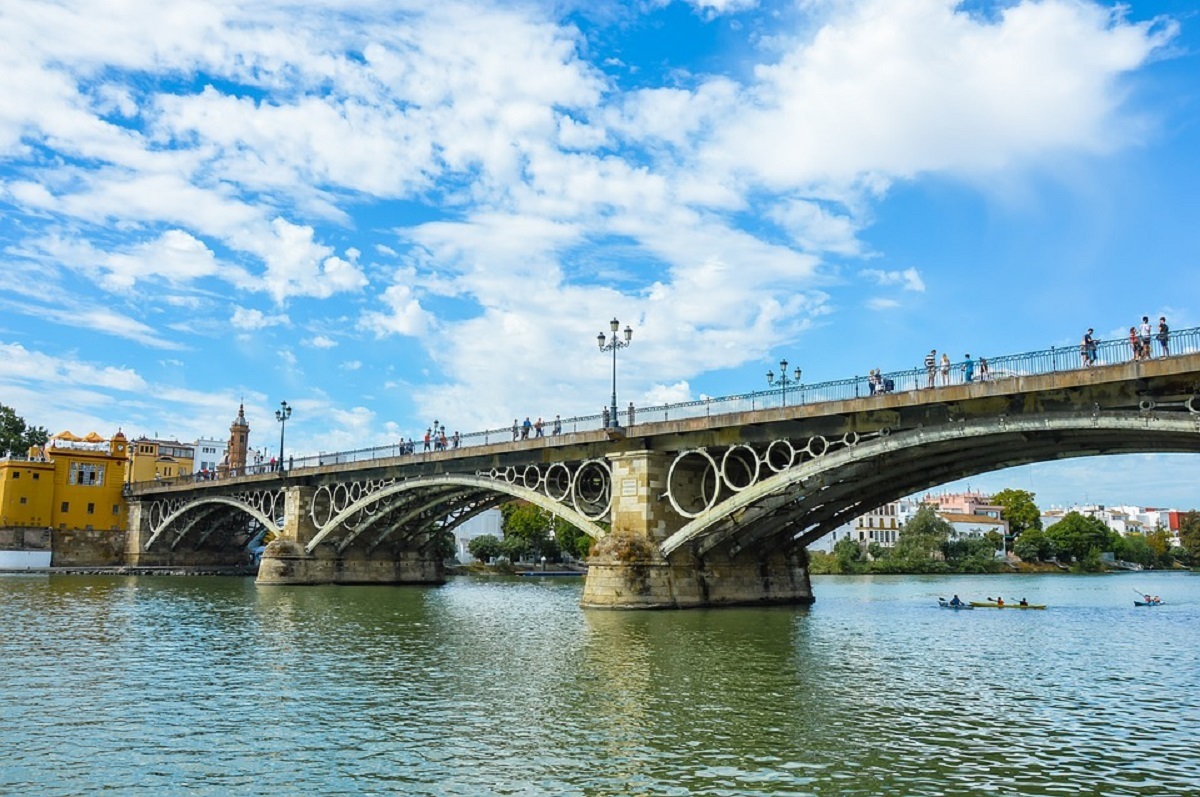 Where to enjoy a flamenco show in Seville?
The encounter with the flamenco duende does not end with a tour of the Seville neighborhood. You can not leave this city without seeing a flamenco show live. For this, the best place to enjoy this experience is to go to a tablao. The reason? You will find performances with professional artists and, depending on what you choose, you can enjoy a drink or enjoy a dinner while watching the show.
In Seville, it does not matter what day of the week you're in because you're always going to find a flamenco show live. There are multiple proposals, but if you want to take a tour of the main flamenco palos, our recommendation is to visit El Palacio Andaluz.
Our tablao flamenco celebrates two shows daily, at 7:00 p.m. and 9:30 p.m. The show is an hour and a half long and includes traditional flamenco and classic Spanish pieces. It is therefore a very rich and complete performance, an authentic encounter with the flamenco duende, whether or not you understand this art.
One of the characteristics that distinguishes this show is the number of professionals that participate in it, given that it is not usual to see a cast of artists like ours in a performance of these characteristics.
In El Palacio Andaluz you can watch the show without more or enjoy the performance while you have dinner. There are several options and you choose the one that suits you the most. You can also enjoy the Flemish evening as a family, since minors are allowed to enter and we have special prices for them.
As you can see, if you visit Seville you have no excuse to meet the flamenco duende in this city, which continues to keep flamenco spirit alive in tablaos like El Palacio Andaluz. Therefore, if you are clear on what dates you are going to be in the Andalusian capital, do not hesitate to book your flamenco night and enjoy a live show. Because if there's something left over Seville, it's flamenco art.