Flamenco Tablao in Seville
The stage of El Palacio Andaluz is rich in history and tradition. It is situated in the old Cruzcampo pavilion of the 1992 Expo site, an emblematic building, located in an historic part of the city, the Isla de la Cartuja.
The building has a prime location in Seville, near the historic city centre. This area is well connected, with wide avenues that offer fast and easy access from any part of the city.
Inside, it maintains the aesthetics of the old Sevillian café cantantes, popular in the mid-19th century thanks to singer Silverio Franconetti, and which sought to bring the art of flamenco closer to its audience. The first flamenco tablaos emerged from these cafés, places where artists could express their passion and soul.
The Palacio Andaluz recovers this essence with a main café-tablao room, spacious and offering a direct view of the stage, so that you can fully enjoy the daily shows that are held here. In addition, our flamenco tablao has several floors and spaces decorated in Andalusian style and zeal.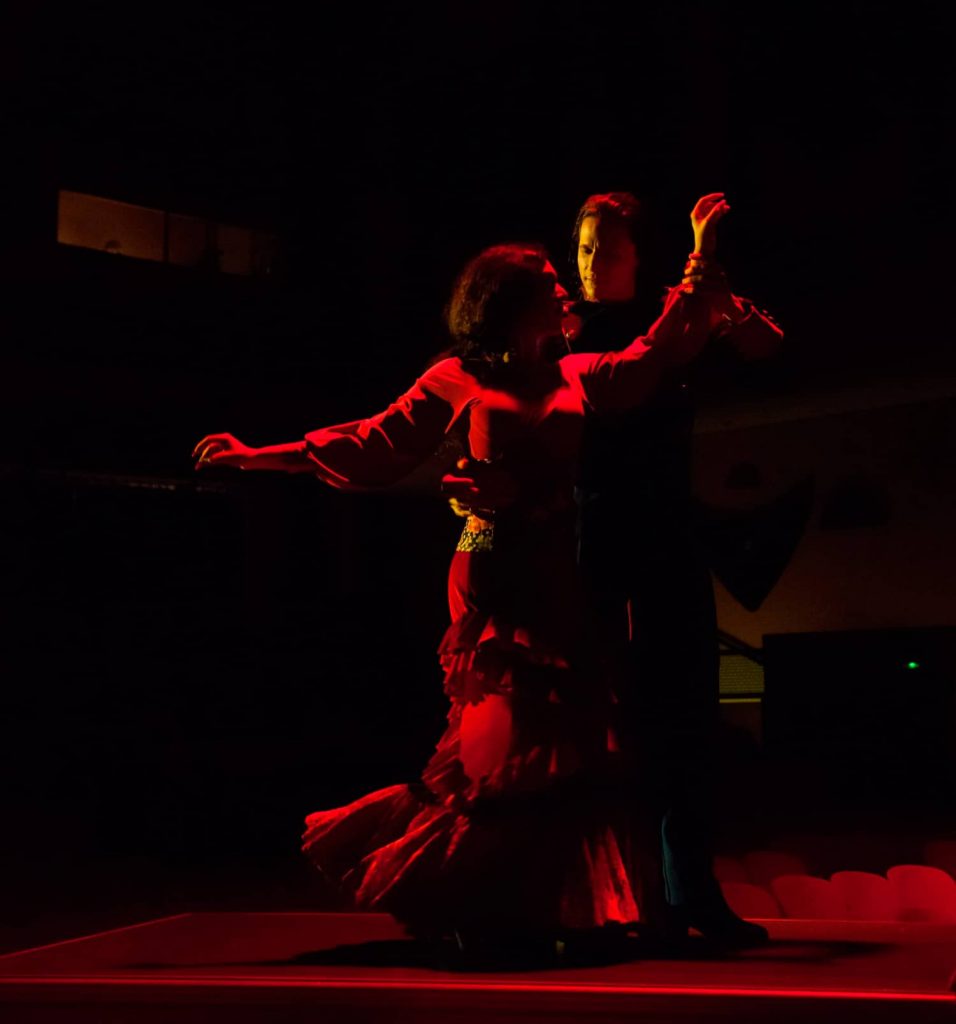 SHOW&DINNER: ENJOY FLAMENCO WITH THE OPTION OF A DRINK OR DINNER
The Palacio Andaluz is a special place to truly enjoy the essence of flamenco. Framed within a luxurious and elegant setting, this flamenco show offers you a taste of some of Andalusia's best cuisine with quality products or the chance to sip on a glass of wine while enjoying the show.
Show & Dinner is a unique proposal in Seville where you can enjoy a different experience in a very special and welcoming atmosphere.
Daily shows begin at 7:00 p.m. and 9:30 p.m. and have a duration of one hour and a half, served with a glass of cava and a chocolate truffle or a tapas dinner.
You can also enjoy the 'solo flamenco' experience, with 'Intimate Flamenco', a 50-minute option that offers a performance of the purest and most traditional flamenco show. Sessions are offered at 7:40 p.m. and 10:10 p.m.
Tour monumental por sevilla & Show flamenco
Conoce Sevilla y su arte más tradicional, el flamenco, a través de una experiencia única: tour por los barrios y monumentos más emblemáticos de la ciudad y termina en El Palacio Andaluz, donde verás nuestro show flamenco.
Una experiencia 100% flamenca de 3 horas de duración.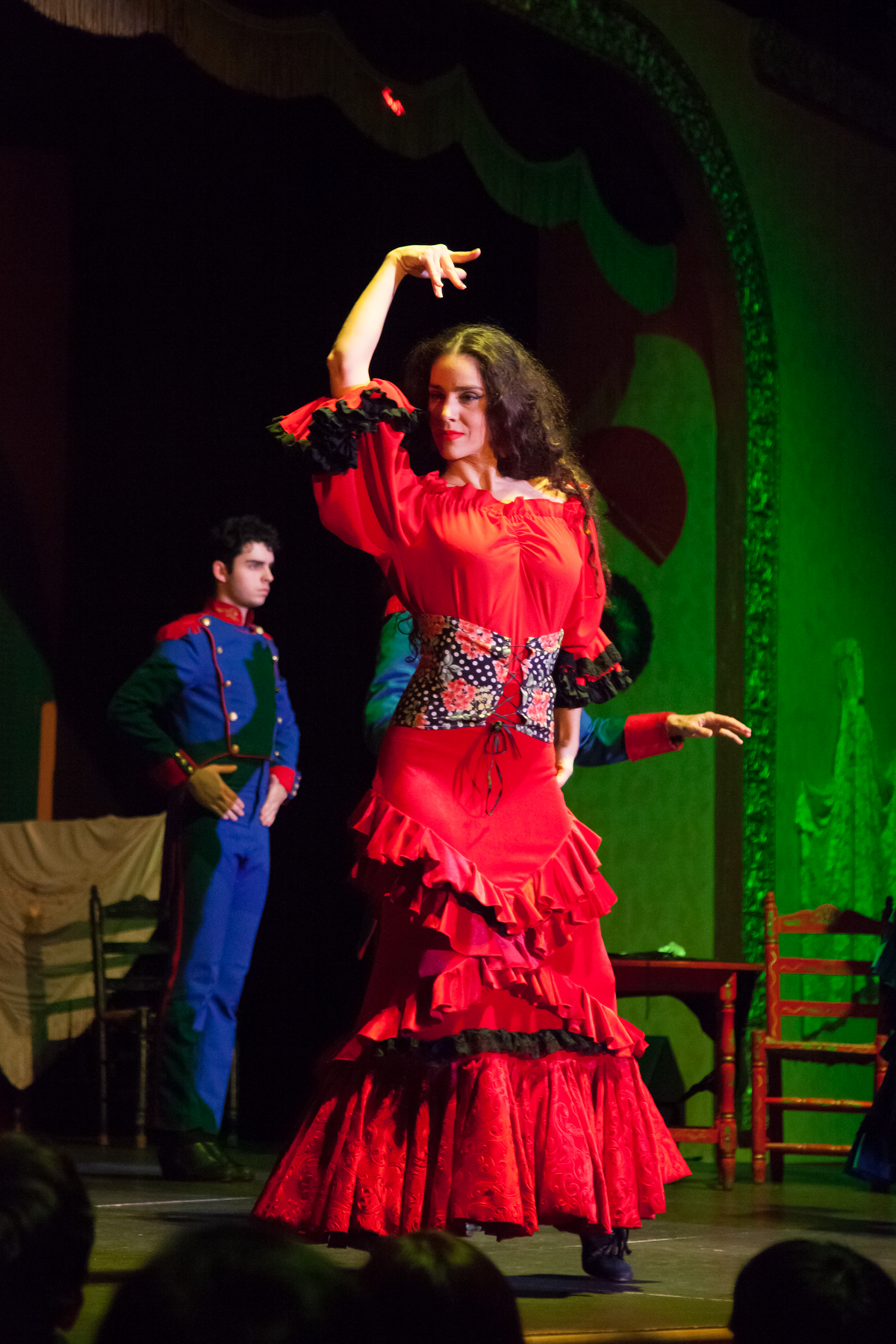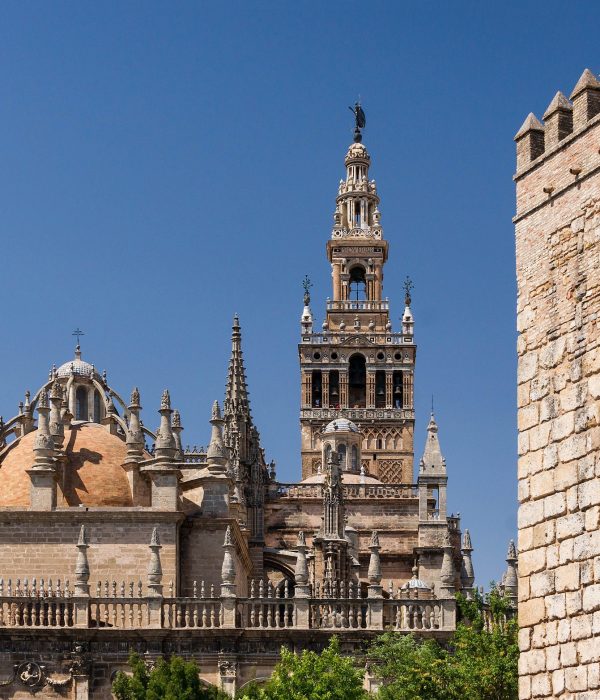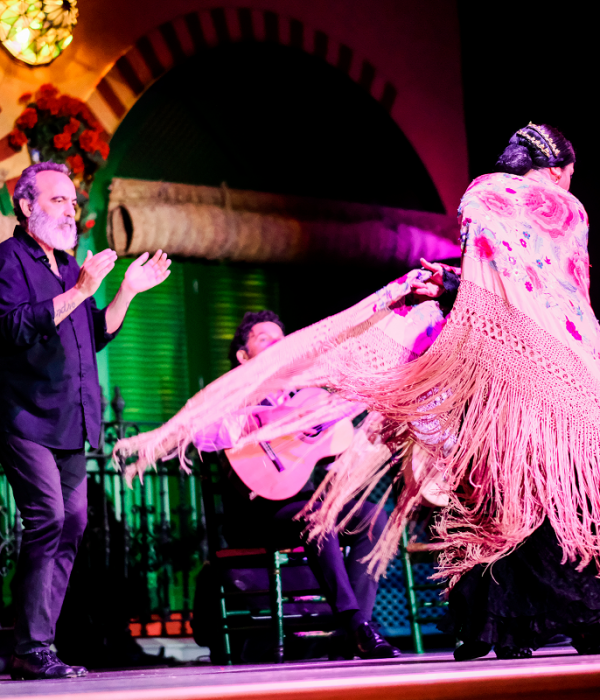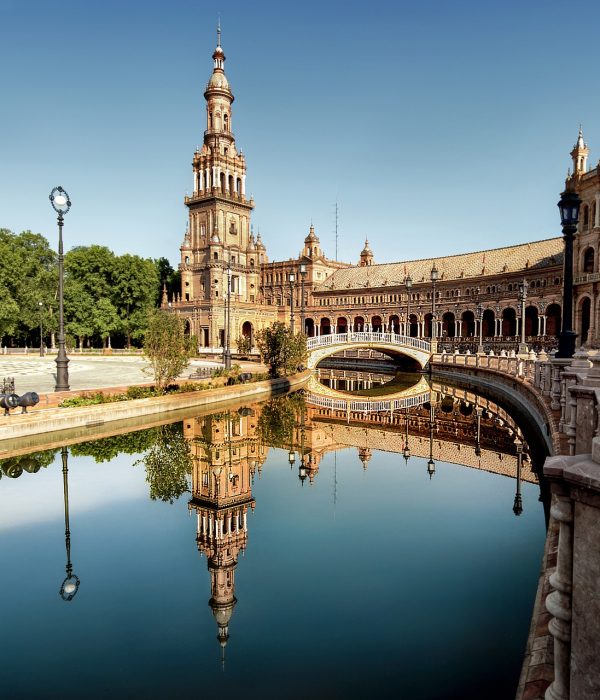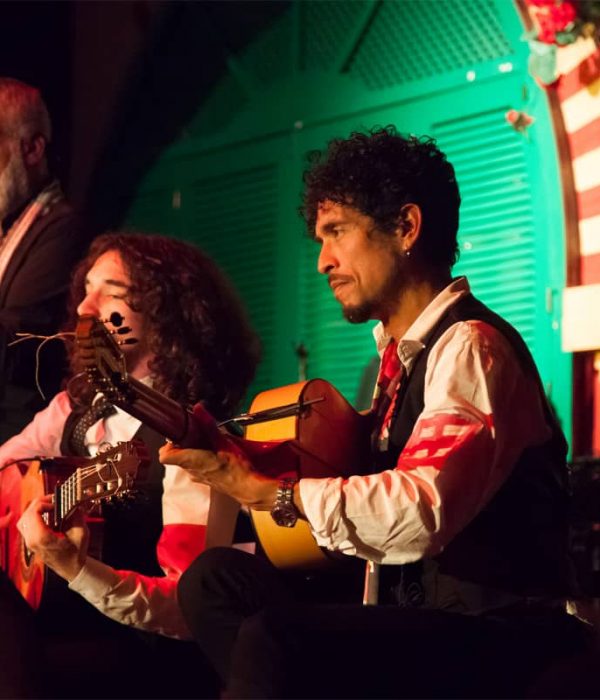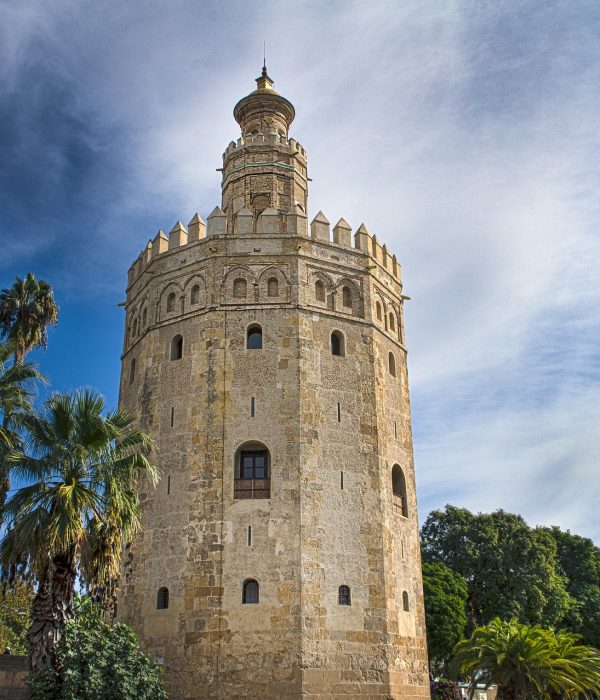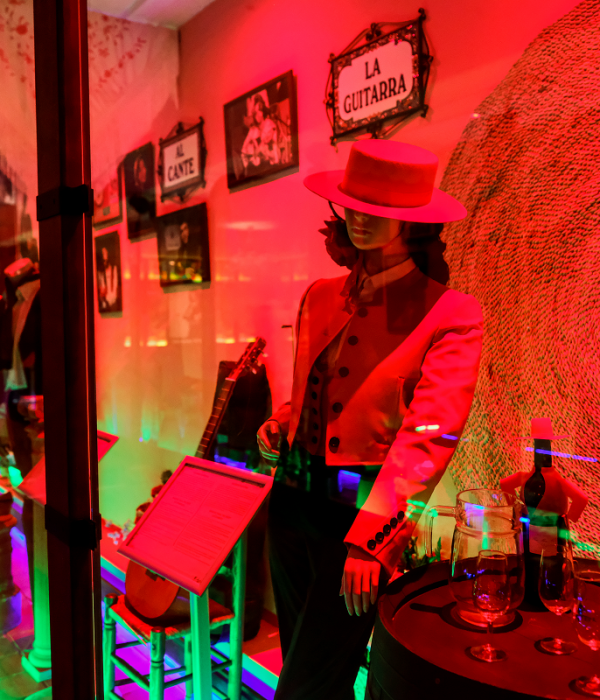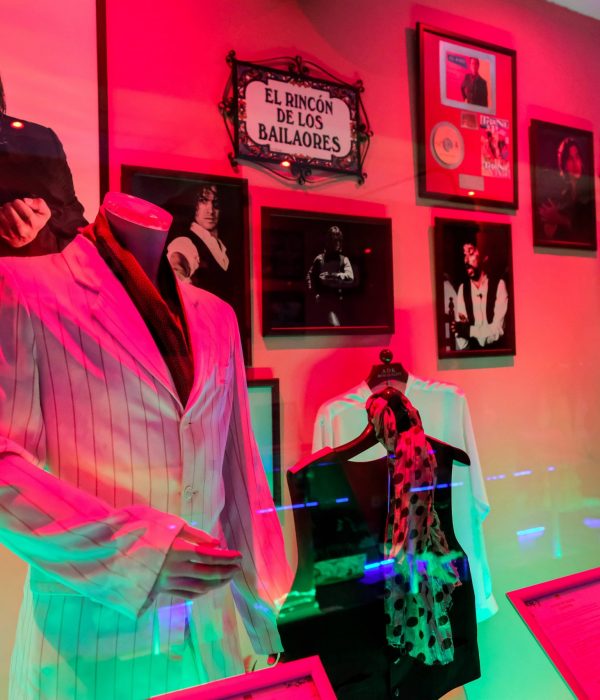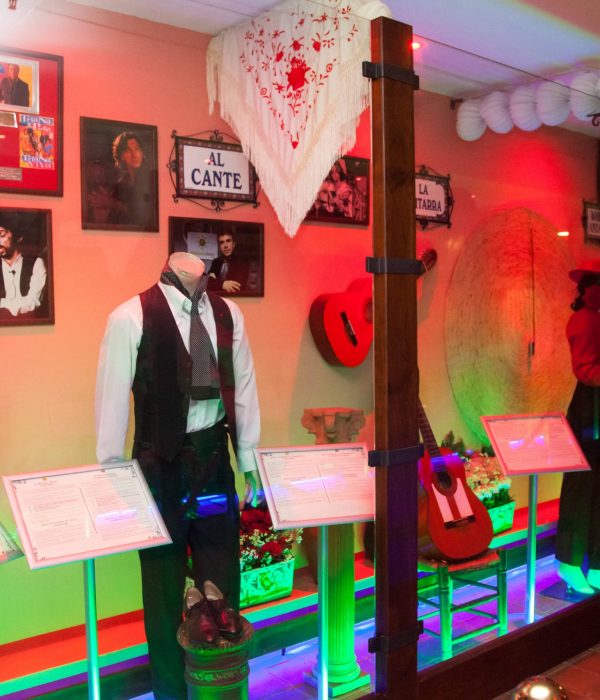 FREE VISIT TO THE 'BODEGA MUSEUM

All bookings include a free visit to 'La Bodega Museo', where you will find the 'Museo del Flamenco y Arte Andaluz', an exhibition space with costumes, photos and other elements of Andalusian identity such as the art of wine and equestrian art. In this exhibition there is also a recreation of a stand of the Feria de Abril in Seville, with the details and decoration typical of this event.