Exclusive experiences for groups of 10 or more, offering a fun and different way to discover flamenco culture.
These activities are compatible with one another. You can even design your own personalized program. Our proposals let you feel and experience flamenco first hand, guided by world class professional artists.
Learn the ins and outs of the Sevillanas, rumbas or bulerias dance rhythms, taught by a male or female dancer from our group of artists.
In this experience, you will have fun while learning the basic technique to dance properly; body positioning, with twists and turns; and other distinct movements such as arm and hand movements, footwork, hip movements and keeping the beat while clapping to the rhythm.
STEPS, MOVEMENTS, TURNS, ARM AND HAND GESTURES.
A COMPLETE SENSORY EXPERIENCE TO UNDERSTAND FLAMENCO MOVEMENTS AND RHYTHMS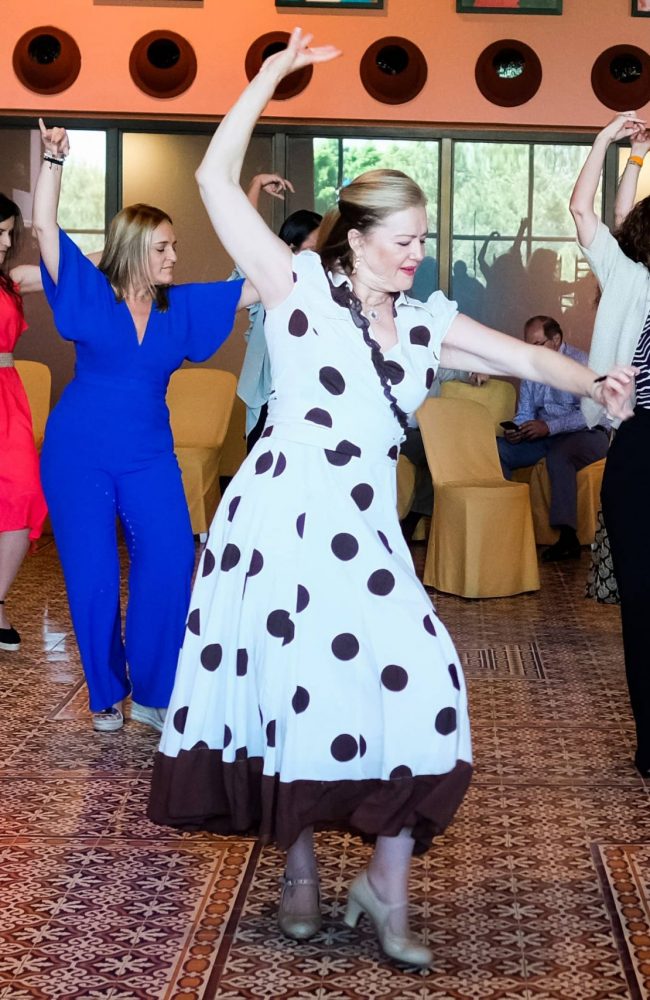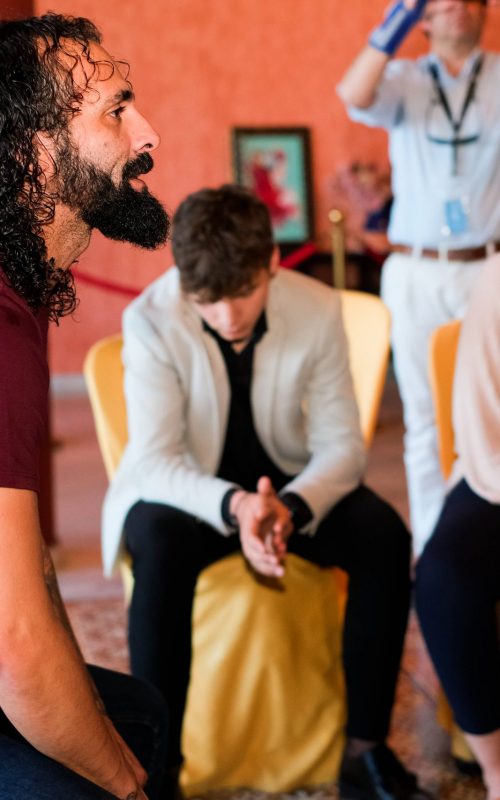 Percussion and rhythm class
Learn the ins and out of the rhythms of the sevillanas, rumbas and bulerias, led by one of our professional percussionists.
It is a fun way to learn the basic techniques used to play the flamenco cajón, where the different rhythms of flamenco music are beat out, accompanied by hand-clapped rhythms, fundamental elements of any flamenco show.
A SENSORY EXPERIENCE TO EXPLORE FLAMENCO RHYTHMS AND MOVEMENTS
The flamenco guitar is an important element of the flamenco show. This instrument was incorporated into flamenco to accompany the singing and, little by little, it has gained ground until becoming an absolute necessity for this art.
In this activity, attendees will enjoy a guitar recital, performed by a guitarist from our flamenco group. The experience is completed with a talk about the history, craftmanship and role of the guitar in this art form.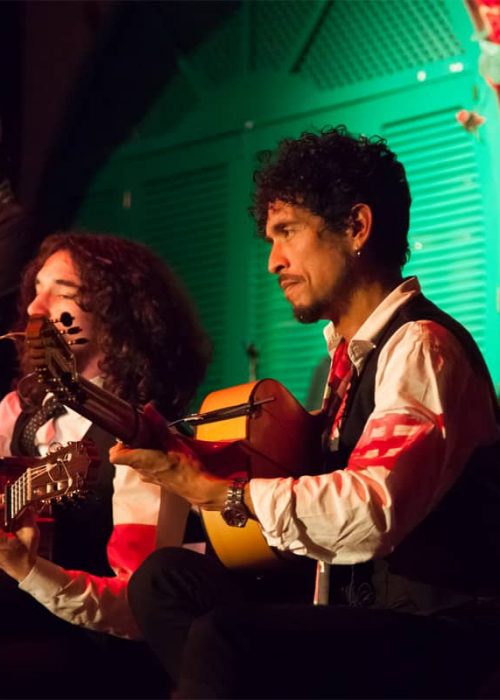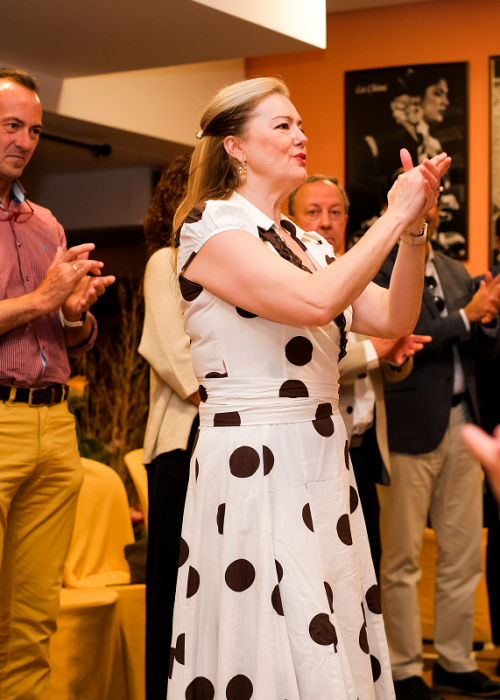 Introduction to flamenco history and art
The art and history of flamenco, explained in a unique and practical way. The complementary elements of flamenco dance are also shown, including the mantón de manila and the fan, and differences between male and female dance styles, guitar strumming and percussive hand clapping are demonstrated.
A PATH THROUGH THE HISTORY OF FLAMENCO DANCE, SINGING AND RHYTHM, LED BY GLORIA BRENES