Exclusive experiences for groups and spaces to hold events. At El Palacio Andaluz, we design flamenco-related activities in our facilities that are perfectly equipped for any type of private celebration or business event.
We offer exclusive experiences for groups of over 10 people, to discover the culture of flamenco and connect with this art form. These proposals can be combined to create a personalized program.
FLAMENCO FOR EXCLUSIVE GROUPS
An hour-long flamenco show, to get closer to pure and traditional flamenco. An intimate and personal staging in one of our cosy and charming annexe spaces.
The stage is located just a few centimetres from the seats. This allows the spectator to almost touch the artists and see every movement in detail.
This experience is designed for the visitor to enjoy the skill of our artists and feel the grandeur of this art form up close.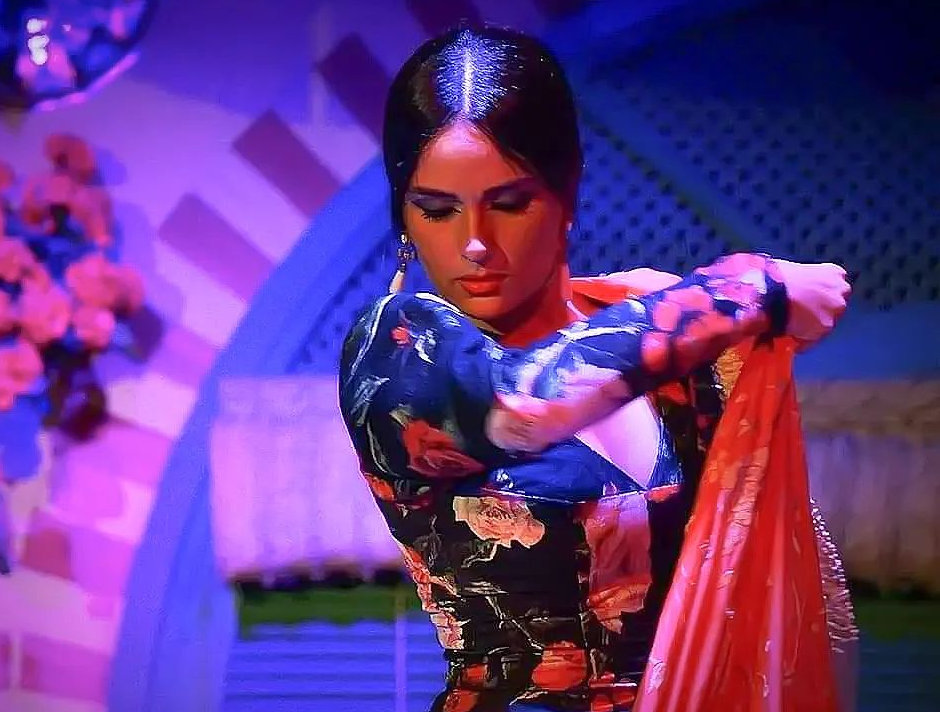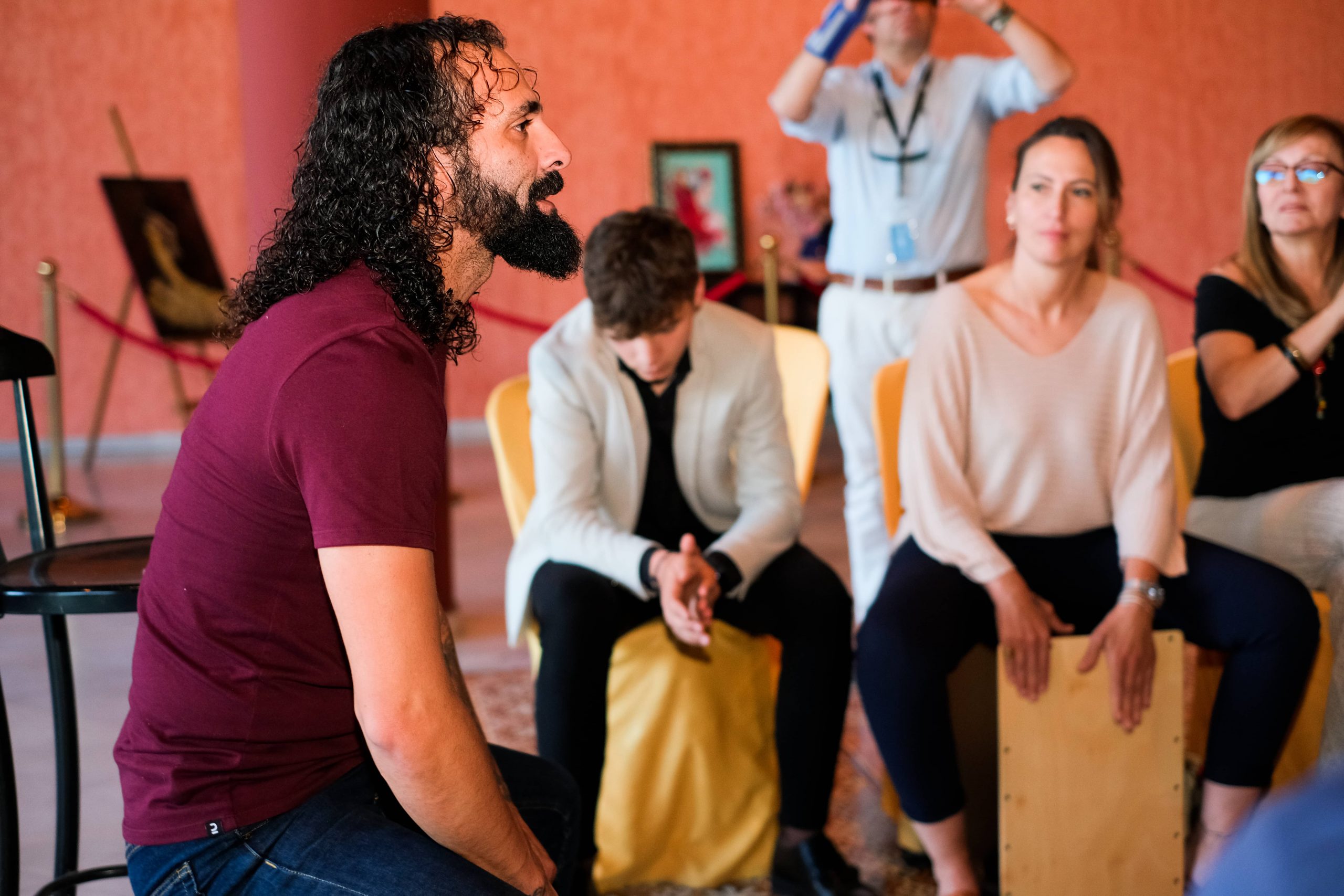 Master classes, workshops, meetings with world class artists, experiences to learn about the culture of flamenco and other activities to explore the essence of this art form in a fun and different way.
We offer a variety of spaces with different capacities, equipped with complementary services to host all types of events.