The lyrics of flamenco singing
Flamenco is much more than singing, dancing and guitar. It is tradition and culture and this is something that is even reflected in the lyrics of flamenco singing. This universal art is the result of miscegenation and, for many, it is also a way of life. This contact with everyday life, with feelings and emotions is latent in the compositions of flamenco styles, where they talk about love, death, joy or sadness, among others.
With the passage of time, this artistic genre has evolved in all its aspects. It has incorporated instruments such as the 'cajón'; has added elements such as the fan or the shawl; has integrated new sounds; Or, it has even merged with other musical genres such as jazz. In the lyrics performed by the singers, this adaptation is also noticeable at all times. To recurring themes such as love or death, others such as loneliness or social and political protest have been added.
Flamenco singing lyrics have an Andalusian accent
The lyrics in flamenco singing are a means of expression, messages that the singer makes his own putting his feelings during his performance. Hence, in flamenco singing, nonverbal language is so important for these artists.
The theme and mood with which it is sung is marked by the flamenco club that is interpreted. Each one is designed to touch each other at a specific time. For example, Sevillanas, due to their rhythm, are typical of a festive atmosphere. It is perhaps the most universal and well-known flamenco style and it is usual to dance it in Andalusian fairs. However, soleá or fandango are more solemn songs that address deeper feelings.
Another quality that the flamenco cante lyrics have is the way they are sung, with an Andalusian accent. The verses adapt to this speech, also giving it an agitated touch, which allows words to be lengthened or shortened in order to adapt them to the metric. For this reason, there are those who find it difficult to understand the lyrics of a flamenco singer, hence the interpretation is so important.
Flamenco is consolidated as an art that runs through everyone's moods and concerns, something that has influenced their popular character. In fact, it is common for flamenco singers themselves to modify the lyrics at will, as, for example, occurs in this soleá. The original letter is as follows:
No preguntes por saber
que el tiempo te lo dirá
que no hay cosa más bonita
que saber sin preguntar.
However, the cantaor changes it like this:
No preguntes por saber
que el tiempo te lo dirá
Ay, no preguntes niña
que el tiempo te lo dirá.
que no hay cosa más bonita
que saber sin preguntar.
The letters on the flamenco styles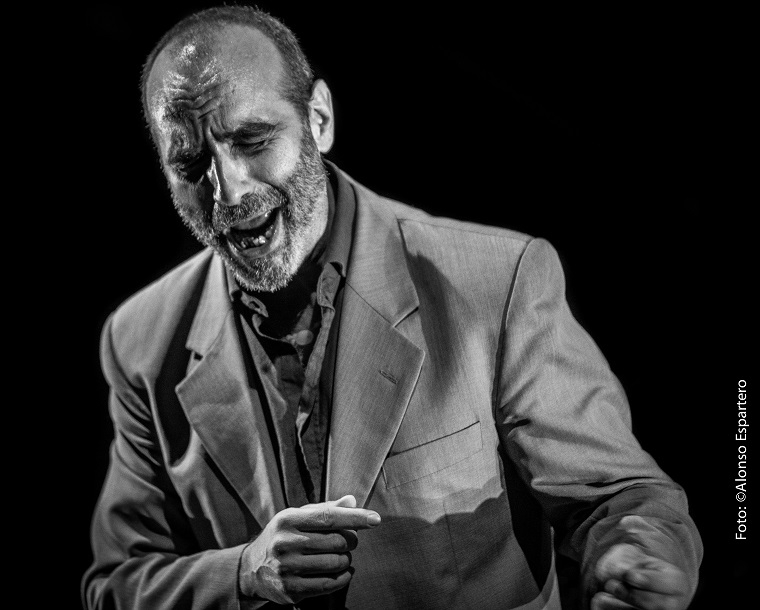 There are different types of letters and styles that use them:
The tercerillas: 3-verse letters widely used in bulerías, alegrías and tientos. Its rhyme is from ABA, whose words in each verse vary according to the flamenco style in which it is used, in this case we see that of the bulería or tercerilla soleá, which consists of octosyllable verses, that is, it has eight words.
Yo no le temo al castigo
y en medio la Calle Nueva
me paro y hablo contigo.
The coplas or quartet octosyllable: four verses of 8 syllables, common of the soleares In this case, the last word is usually lengthened to give way to the following stanza:
A la mare de mi alma
lo que la camelo yo
porque la tengo presente
metida en el corazón.
The fandangos or the quintillas: although the right thing would be to talk about sexteta, since it has six verses, the truth is that in fandangos one of the phrases is usually repeated, which makes it really have only five.
Que te quise con locura (repeated verse)
Yo en mi vida negaré
que te quise con locura (repeated verse)
mira que cariño fue
que siento las calenturas
que me dejó tu querer.
These are just some examples of lyrics in flamenco singing and their use. However, when you go to a live flamenco show, on many occasions the singer can improvise the lyrics, as is the case with dancing. It is something that brings freshness and life to this art. If you are in Seville, do not hesitate to go to a flamenco tablao and see in first person what the interpretation of the lyrics of each flamenco style is like.
At El Palacio Andaluz, you can take the test. We celebrate two daily shows, with live singing, dancing and guitar. Make your reservation online and enjoy traditional flamenco live.