Why you should visit a flamenco tablao in Seville?
Visiting a flamenco tablao in Seville is an 'essential' if you spend a few days of leisure or rest in the Andalusian capital. The reason? This city is the cradle of this universal art and these places have the right atmosphere to enjoy a live flamenco show.
The tablaos, besides keeping the essence of this art, are the most recommended sites when it comes to watching more professional flamenco performances.
Seville has a lot of traditions and has a lot of art, hence the city hosts many venues where live performances are held daily. Therefore, if you are or plan to travel here soon, include in your leisure agenda a visit to a flamenco tablao to not lose part of the culture of this place.
It does not matter if you know a lot or little about this art, you will see how when you enjoy singing and live dancing you will feel in an intense way the passion that the artists transmit during the interpretation of the flamenco styles. A highly recommended experience to meet what they call 'the flamenco duende (leprechaun)'.
If you already know that you should visit a flamenco tablao in Seville, the next question will be to decide where to do it? What is the best flamenco tablao in Seville to watch a live show? Do not worry because we have the answer you are looking for.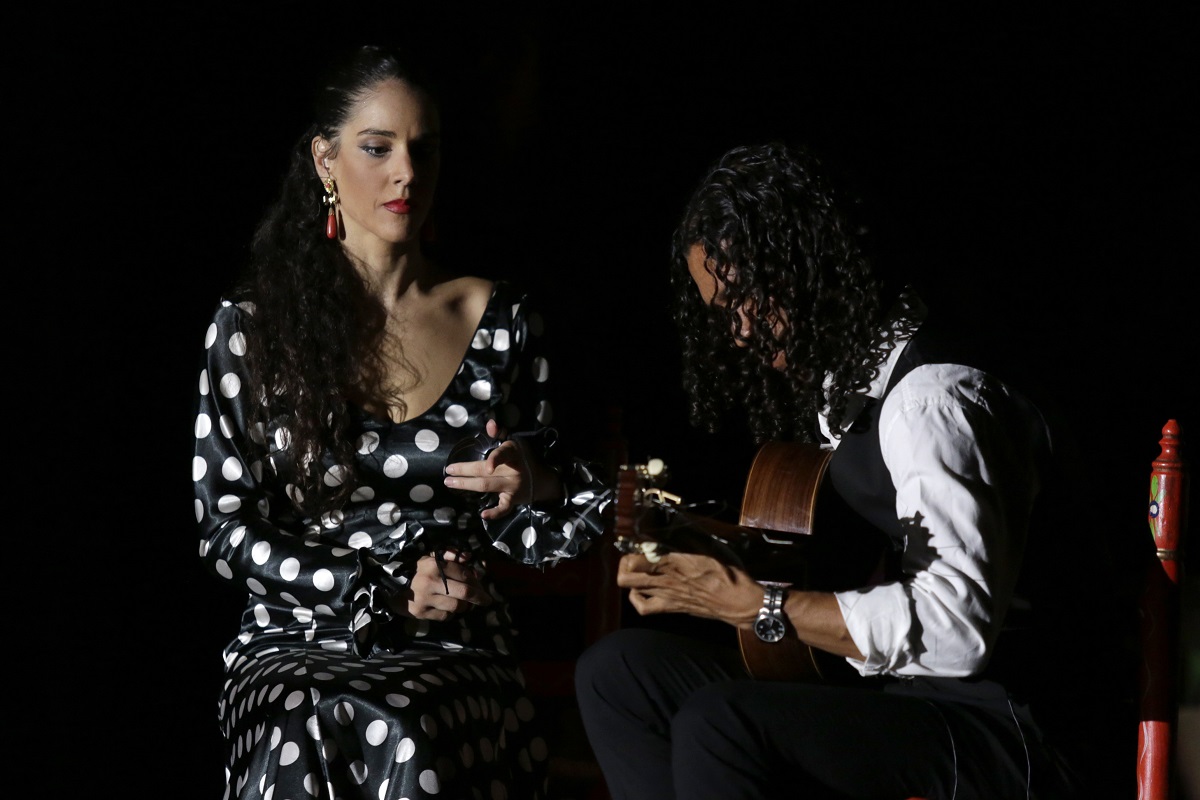 A flamenco tablao in Sevila with a unique show in Andalusia
To enjoy the purest essence of flamenco, El Palacio Andaluz is the ideal place to do it. Not only because you can see a live show, but also because you can dine or have a drink while the performance is being held.
Located in the Isla de la Cartuja, this emblematic place has a unique flamenco show in Andalusia, which has been chosen by Spanish Television (TVE) to promote and spread flamenco internationally. Its artistic and visual quality, accredits this recognition, but also has the most numerous cast of artists for a show of these characteristics, hence it is a unique performance and worth seeing.
The show bears the stamp of Emilio Ramírez 'El Duende', recognized as one of the best flamenco dancers in Spain, one more reason to visit our flamenco tablao in Seville. Together with him, the cast of artists take a tour of the most traditional flamenco styles, but some pieces of classic Spanish are also included, which enrich the performance and allow the visitor to get a general idea of ​​the flamenco culture and tradition.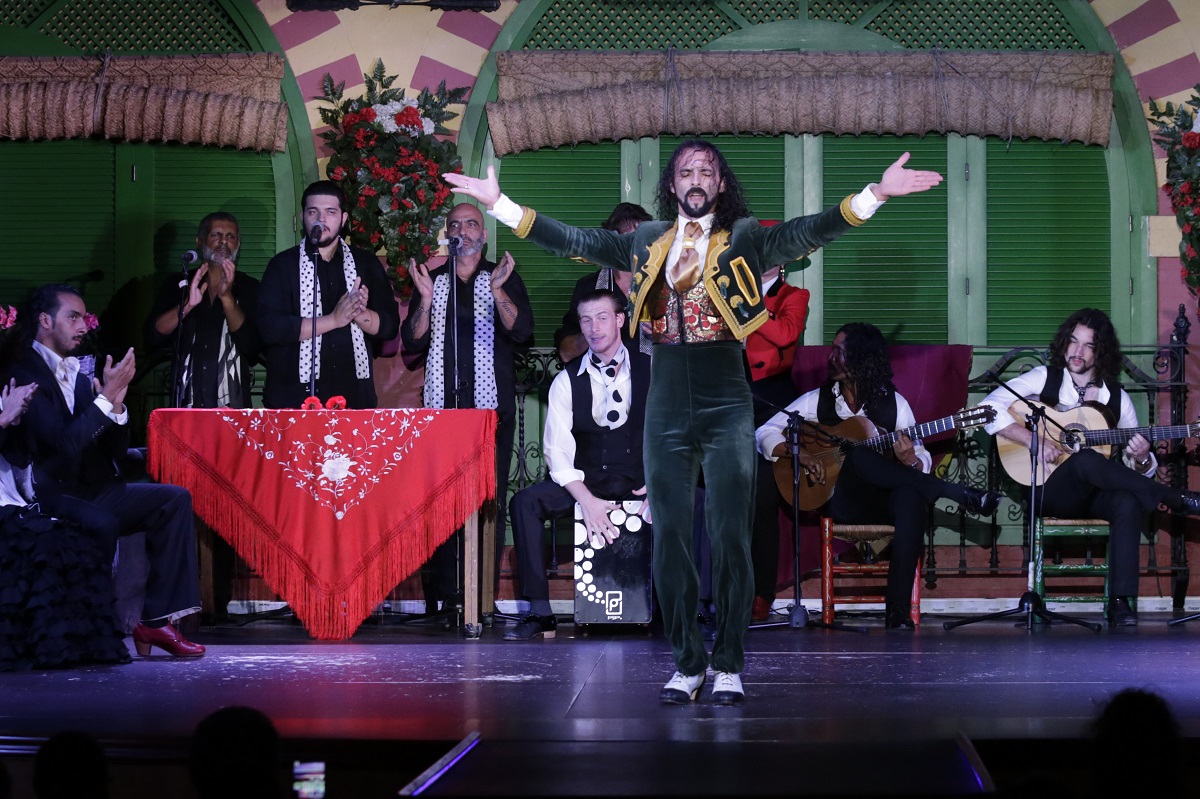 Live flamenco and dinner
As we have anticipated, enjoying a flamenco evening at El Palacio Andaluz includes live flamenco and a drink or dinner, tapas or a la carte. We have different proposals depending on the interests of each visitor, to which we must add the possibility of going to the tablao as a family.
We allow the entry of minors accompanied by adults and, in addition, we have a special price rate for them. Free for those who are 0 to 6 years old and 50% for those aged between 7 and 12 years old. Therefore, if you visit the city with your family, you do not have any problem to include this plan in the agenda of family activities.
In addition, El Palacio Andaluz has several rooms, among which is La Bodega Museo, which houses the Museum of Andalusian Art and Flamenco. This area has photos, costumes of the artists that act in the show and other characteristic elements of the Andalusian culture. The visit to this exhibition is included in any of the booking modalities available in this Sevillian tablao: flamenco show and drink; flamenco show and tapas dinner; or flamenco show and dinner à la carte.
In this Sevillian tablao there are two daily flamenco shows, at 7:00 p.m. and 9:30 p.m., so you can choose the schedule that best suits your plans to enjoy this flamenco evening.
Another advantage that you have if you decide to visit our flamenco tablao in Seville is that we have special prices for advance purchase for online bookings. Hence, if you are clear about the days you are going to be in the city of Seville, the most advisable thing is to make your reservation and, in this way, make sure you can enjoy flamenco live in this emblematic place.
If you want to see a live show and meet the 'flamenco' duende', in an environment that keeps the aesthetics of the old Sevillian singer cafes, do not hesitate to visit our flamenco tablao in Seville. We have all the necessary elements so that your flamenco evening is an experience that you will remember throughout your life.
Flamenco is an art of emotions and in El Palacio Andaluz we have the environment and the ideal show to awaken all your senses. We will wait for you!