The first flamenco singers in history
Flamenco is an art that transcends borders wherever it goes, it is a way of life and a culture where infinite sensations and emotions are combined. Today we transport you to this world with the first flamenco singers in history.
Flamenco is an art that developed in its origins from anonymity, being a small marginal minority, that is why it is difficult to find an exact date to determine the birth of this lifestyle and culture.
Although, at present it is a way of life that causes enough expectation and curiosity in all kinds of people. Many artists make a dent for their dances, their way of singing or playing the guitar, so we tell you who were the first to make this lifestyle an art.
Origin of flamenco art: first flamenco singers in history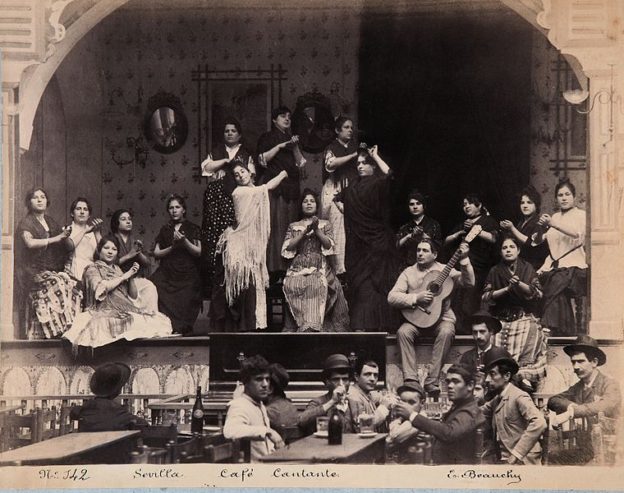 As we have said before, flamenco is a marginal art and for that reason, we have few sources about its origins and beginnings. This fact causes a complicated task to be done to know exactly who the first flamencos singers were.
It is thought that the first flamenco singer was Tío Luis de Juliana, from Jerez, although there have always been some doubts and there have never been any indications of his existence.
What we know with certainty is that it is in the 18th century, specifically in 1785, that we begin to have real record of these artists as El Planeta, born in Puerto Real, in the Bay of Cádiz. We know that he sang for Siguiriyas and Tonás. We also highlight, among these first flamenco singers of history, El Fillo, student of El Planeta and also of Cadiz origin.
La Andonda, is credited with being the first woman to sing for Soleá, although this flamenco style is also attributed to families of Triana, in Seville, Los Pelaos or Los Caganchos, with Antonio, Manuel and Joaquín as representatives of the Siguiriyas sevillanas.
Begins to develop in the ports of Cádiz, transcendental nuclei of flamenco singers, as well as in Seville and Jerez, Andalusia being the essence of this art of flamenco singing. We highlight Mateo Loco, Manuel Molina, Joaquin Lacherna or El Mellizo, the latter being known for his famous malagueñas.
We arrived with all this to Silverio Franconetti, coming from Morón de la Frontera (Seville), who created the gypsy-Andalusian singing and was the propeller of the old Cafés Cantantes. With it begins to have transcendence this art beyond small parties or gypsy celebrations.
See a flamenco show in Seville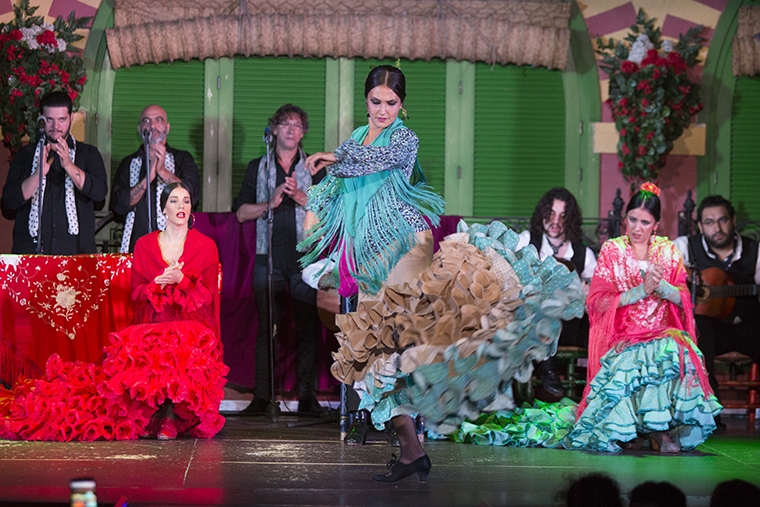 It is amazing to see the particular evolution that flamenco has had, as well as to know who were these first singers who made their history, where we find Seville as one of the protagonists of this unique flamenco personality.
You feel in the atmosphere of the city and its colors, the magic and the talent of art and flamenco singing that attracts more and more people, that is why from our Tablao El Palacio Andaluz we invite you to live in direct the charm of this art.
With the presence of our professionals and artists, you can feel immersed in the history and the origins of this world of art, passion and emotion, as well as taste our tapas or a la carte menu, while you enjoy the flamenco show.
So do not waste any more time knowing this wonderful world, make your reservation online and benefit from our discounts for advance purchase. For any questions, get in touch with us, and we will gladly assist you.