Chinese Influencers enjoy the flamenco show in Seville at the tablao El Palacio Andaluz
The flamenco tablao El Palacio Andaluz has received a very special visit. A group of Chinese influencers have enjoyed our flamenco show during their stay in Seville.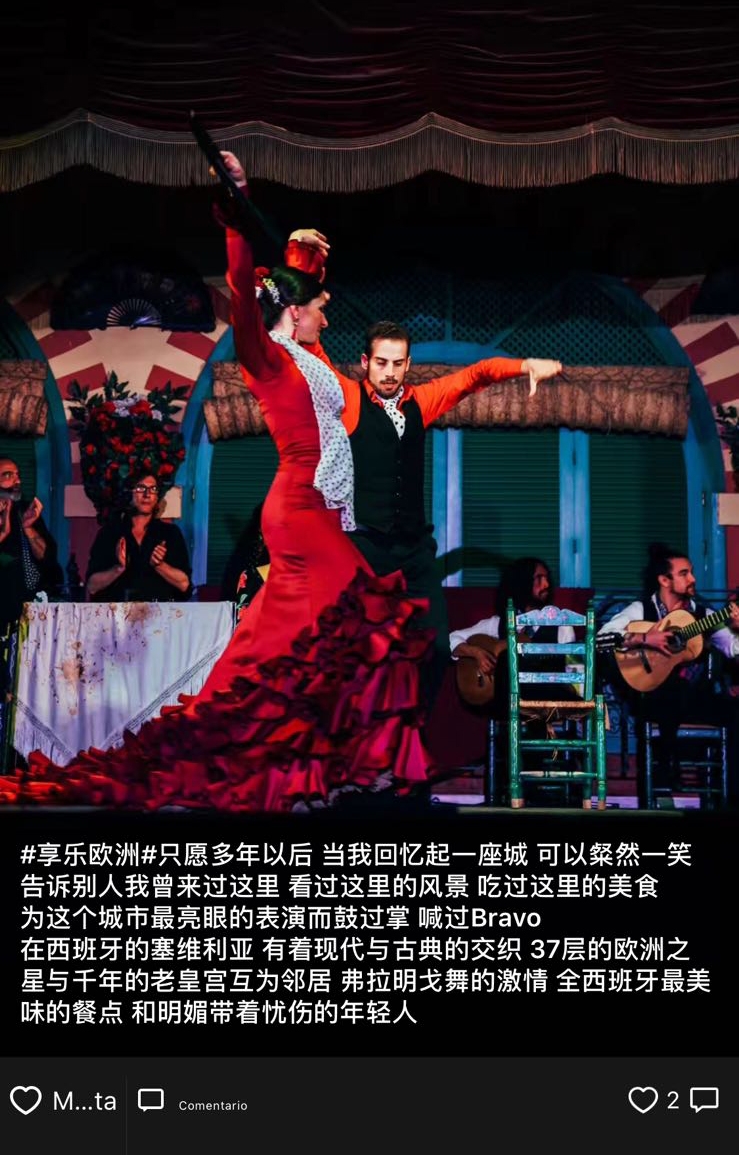 An experience that they immortalized in videos and photographs and that, of course, they shared in their crowded virtual profiles, since among them all they add more than 30 million followers combined in social media.
Our 'famous' visitors could see a unique show in Andalusia and also taste different dishes of Andalusian cuisine. The Chinese influencers really enjoyed our flamenco repertoire and, during the hour and a half of the show, they did not stop capturing images of what was happening on stage.
When the performance ended, they shared a few minutes with our cast of artists and did not miss the opportunity to be photographed with the dancers, singers and guitarists of the tablao, images that they have also added to the timeline of their virtual profiles.
Who are the Chinese influencers who have seen our flamenco show?
Zhang Rui is a celebrity from China, famous for his work as an actor and singer. He has more than 7 million fans and has received numerous awards in his country for his film and television talent.
Liu Meilin is another famous Chinese singer well known throughout the country. A young woman who has captivated millions of people with her voice and sympathy. It has more than 2 million followers in social media and appears frequently in television programs with a large audience.
Wang Qing is another well-known Chinese singer and actor who has more than 2 million followers on social media. He has participated in numerous films and presented television programs of great audience. In recent years, he has won 9 awards in the music sector.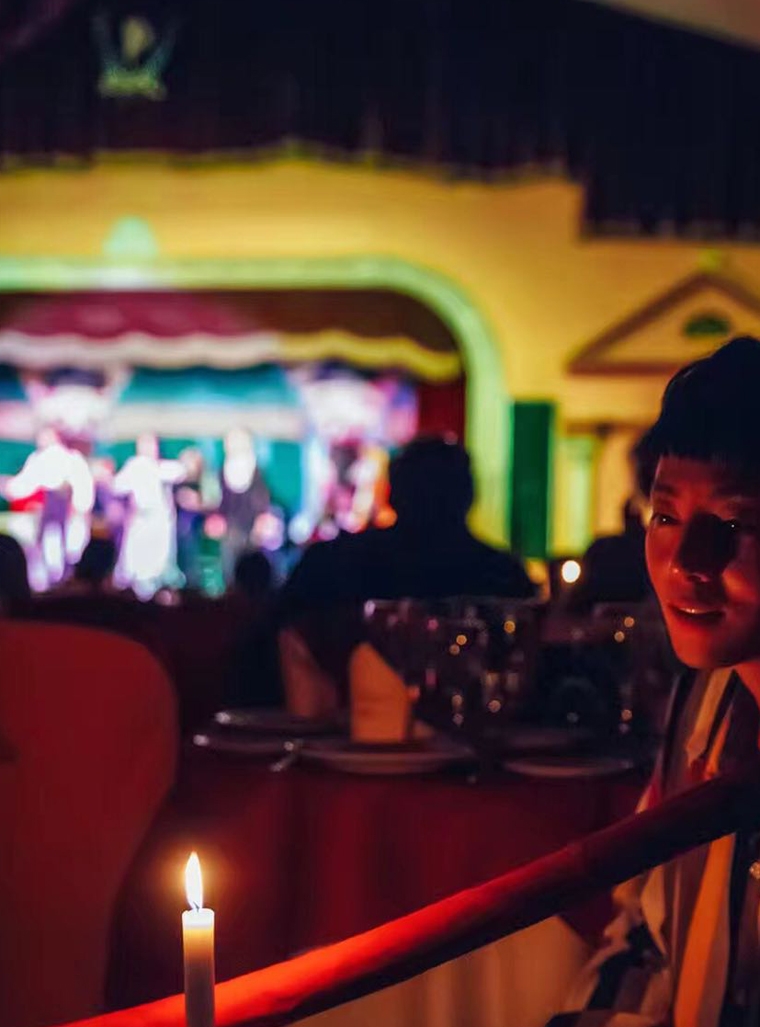 Zhang Xuefeng is a teacher who has more than 4 million followers in social media. His popularity is due to his skills as a trainer, especially with the master's entrance exams, which are very demanding in China. He is well known by the young people of the country and usually participates in television programs of great audiences.
Shenwei, awarded as one of the main influencers of tourism in China by the digital platform Sina Weibo, has more than 5 million followers in social networks.
Jay Sin is an entertainment influencer that has more than 2 million followers on Weibo. Share funny photos and videos in your different accounts of Chinese social networks.
Fanfan is one of the top fashion and cosmetics influencers in China and has more than 2 million followers. It offers beauty tricks and has the support of the main brands in the sector.
Chuniang is one of China's leading food influencers. Share cooking recipes and videos with more than 2 million fans on Sina Weibo, Miaopai and other digital platforms.
Zinan, with 3 million followers on Weibo, has been recognized as top tourism influencer in the Asian country.
Lin Hong is a presenter of online television programs and will be responsible for spreading the videos she has made of her trip through our country on Chinese video platforms.
Enjoying a flamenco show live
Actors, singers, influencers of education, fashion, tourism, entertainment and gastronomy that have millions of followers in the Chinese market and, for ten days, have visited Barcelona, ​​Seville, Valencia, Segovia and Madrid, with the help of Spain China Project and Marca España.
A trip through our country where they have lived and shared different experiences with their fans, experiences such as enjoying a flamenco show live in Seville at the Tablao El Palacio Andaluz, as we can see in videos like this one of they posted on their social media.
If you do not want to miss your show either, make your online booking and enjoy flamenco art in capital letters in an exceptional environment. We will wait for you!