END OF YEAR DRAW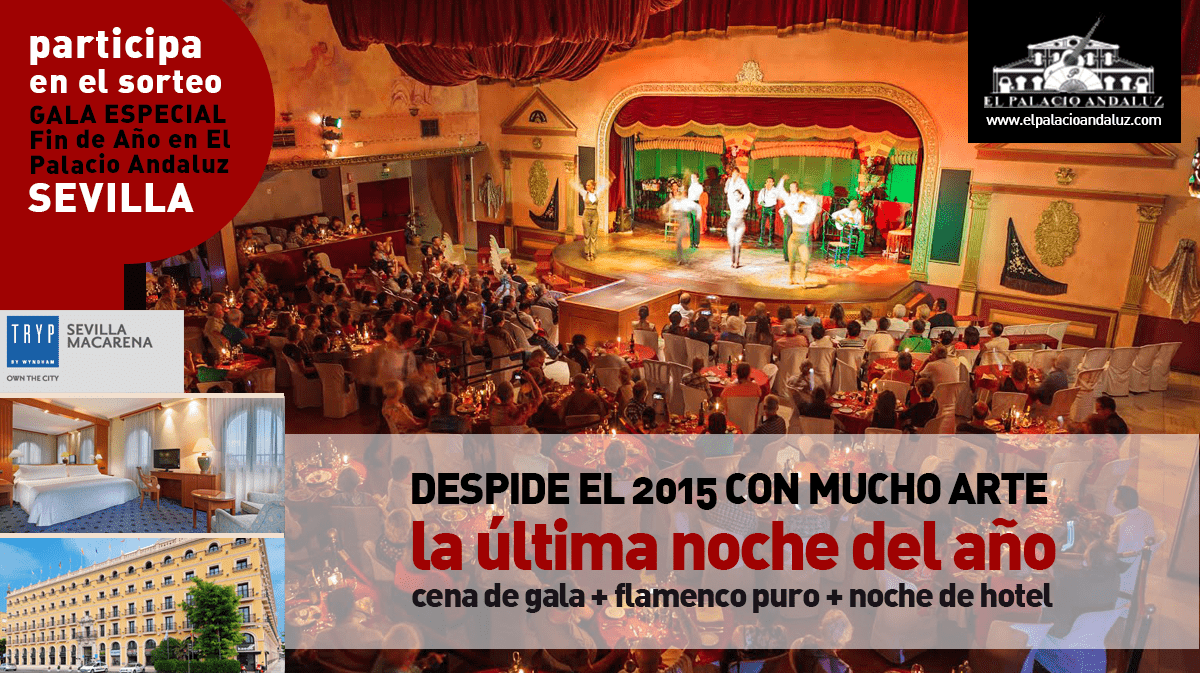 From El Palacio Andaluz we launcheda giveaway to reward the loyalty of our fans and followers in social networks, "NEW YEAR'S SPECIAL".
The most special night of the year, for two people, staying at the TRYP Sevilla Macarena 4* Hotel, in the heart of the city, and Gala Dinner entertained with the most authentic flamenco show in Andalusia, offered at El Palacio Andaluz in Seville.
* El Palacio Andaluz Flamenco Show
** TRYP Sevilla Macarena 4* (night of December 31 / for 2 persons + breakfast included)
Sounds great, right? WOULD YOU LIKE TO PARTICIPATE IN OUR DRAW?
It is very easy, you just have to meet certain requirements:
1 – Click "I Like" on the Facebook page of El Palacio Andaluz
2 – Click "I Like" on this post
Come on, share this and invite your friends to participate!
The draw will be managed through a system of random numbers. The winner will be notified on our wall, we will post a picture with your photo. You have until 21 December to participate. You decide how you want to start the year! Thanks for following us and good luck!